Laverne
• Our first bike • Holds up to 15 riders
• Beautiful copper frame and more signatures than we can count!
• She's been on the road the longest, since June of 2011 and has seen some things!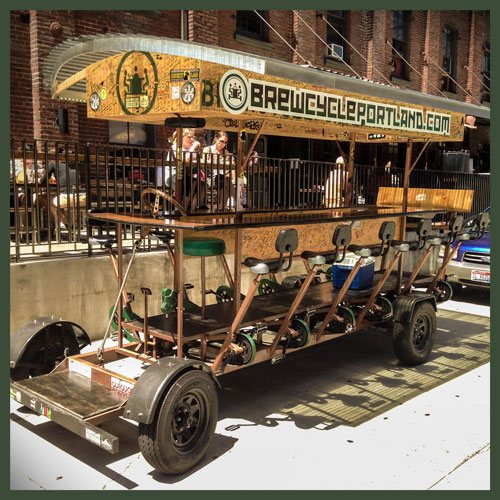 Jimmy Googins
• Our second bike
• The baby bike – holds up to 11 riders
• Best known for his shiny blue steel frame!
• This guy came with his namesake and cup holders for water or coffees! We were so lucky to get him September of 2012!
Shirley
• Our third and newest addition
• Holds up to 15 riders
• Hunter green aluminium frame, this baby was made to fly!
• She joined us on the streets of Portland in 2013, completing the once open ended duo of Laverne and Shirley!