Our first city approved route has been debuted and we love it!
So are you a beginner, intermediate or advanced biker???
Introducing our new ranked routes!
We love all of the breweries on our routes, but getting from one to the other does range in difficulty. We don't want our riders to feel like they have to pedal to every single one of those stops. Like one place, but not another? Not a problem! We are offering more customizable routes for riders who feel like they should be able to decide which places they go… after all, it's the riders who are putting in the leg work! We will be ranking different routes as beginner, intermediate, or advanced. This won't exclude anyone from doing certain routes, but instead will give our riders a better idea of how many calories they'll be burning in between beers!
We begin and end all of our rides at the corner of NW 16th and Pettygrove in the Northwest. Where you go from there is up to you. Please take a look at some of the breweries below for a better idea of where we go, and the routes that we have predetermined. If your group is looking for a leisurely route to spend an afternoon then you might want to go with a shorter route with fewer stops. If your group is looking to get a taste of all of the breweries we go to, then an advanced route would be ideal, but be prepared to pump those legs!
Example routes** are:
Beginner: Lucky Lab > New Old Lompoc > Bridgeport
Intermediate: Lucky Lab > Deschutes > Bridgeport
Advanced: Lucky Lab > New Old Lompoc > Deschutes > Bridgeport
If you aren't familiar with the BrewCycle and you have questions or concerns that you'd like to voice before booking a tour, feel free to send us an e-mail at [email protected] or call (971) 400-5950. We'll be more than happy to give you all the information you need.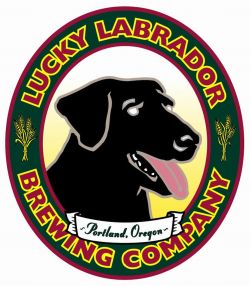 Lucky Lab
Lucky Labrador Beer Hall (1945 NW Quimby) is located in an old Freightliner Trucking warehouse in the final frontier of inner Northwest Portland. With it's wide open feel and the pub resident five ton crane hovering above the tables, the Lab makes for a very casual place to hang out for a pint. Serving pizza, sandwiches, and salads, our pub is a great place to chill out by yourself or congregate with a group of friends, family, or associates.
- luckylab.com
Lompoc
The New Old Lompoc opened on May 6th, 2000. But the Old Lompoc Brewery (as it was formerly know) has been producing handcrafted ales and lagers since December 1996, while the tavern has been open since 1993.
The name originally came from the movie 'The Bank Dick' starring W.C. Fields and Mae West. Most of the movie took place in the 'Old Lompoc House', which was the local watering hole as well as a boarding house.
- newoldlompoc.com

BridgePort Brewing Company
BridgePort Brewing is Oregon's oldest craft brewery. Started in 1984 by the Ponzi family, BridgePort was originally called Columbia River Brewery. BridgePort is housed in the old Portland Cordage Company Building which is on the historical register. BridgePort has many award winning ales and can be found in 19 states nationwide. After closing it's doors in December of 2004, BridgePort BrewPub opened again in February of 2005 in the configuration you see now utilizing torn out beams as tables or bar rails. With it's 3 main rooms, 2 private event rooms, and a seasonal patio, Bridgeport BrewPub can accommodate most groups. The keg sales department can reserve a keg for you at competitive prices. Offering locally sourced and sustainable hand crafted food, the BrewPub sets itself apart from what most expect. Reservations can be made for groups of 8 or more by calling 503-241-3612.
- bridgeportbrew.com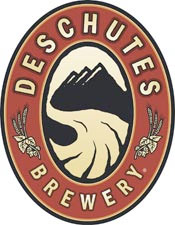 Deschutes Brewery
"Located in beautiful Bend, Oregon, Deschutes Brewery overlooks the wild and scenic Deschutes River. It's home base to our adventurous, award-winning lineup of pioneering beers.
Craft beer is a community. We'll continue to celebrate it, push its boundaries and welcome new converts into its fortunate fold."
- deschutesbrewery.com